Electric Vroom: The Environmental Benefits of Purchasing an EV
16 Mar 2023
•
5 mins to read
Ditch the wheels that run on dinosaur juice and make the switch to an electric vehicle (EV). As more and more of us become aware of the harm our dependence on fossil fuels is causing the environment, switching to an EV is a great way to do your part in reducing the impact.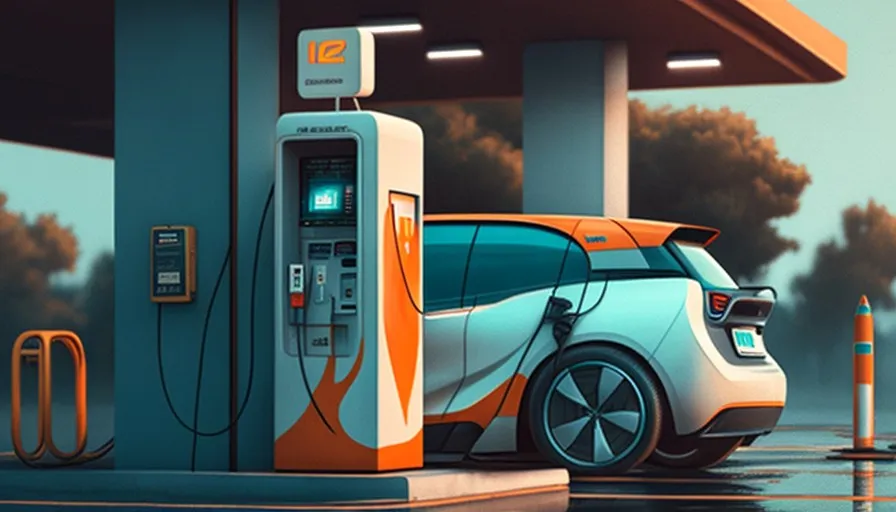 Summary:
So let's talk EV-M (Electric Vehicle-Merits) on why you should make the switch, pronto.
CO2 Reduction
EVs produce zero emissions, so no CO2 is added to the atmosphere. In contrast, conventional cars are major polluters, producing about 400g of CO2 for every gallon of gasoline consumed.
Without counting emissions from electricity production, the use of EVs in the U.S. reduces carbon dioxide emissions by about 34 million metric tons per year—the equivalent of planting 750 million trees.
The CO2 emissions from an EV depend on the type of electricity used to power it. When an EV is powered by electricity generated from renewable sources, it reduces CO2 emissions by up to 100%.
Noise Pollution
EVs operate at a much lower decibel level than petrol cars. This is important in reducing noise pollution in urban areas and generally makes EV drivers much more relaxed and comfortable.
In comparison to petrol cars, EVs make no engine noise, only a low humming sound, which is caused by the electric motor and the fan cooling system.
Cleaner Air
In addition to reducing CO2 emissions, EVs also produce fewer air pollutants than petrol-powered cars. These pollutants include nitrogen oxide, volatile organic compounds, and particulate matter.
EVs run on electricity, so there is no exhaust from the vehicle. This helps reduce air pollution and makes the air in cities and towns much cleaner and healthier to breathe.
EVs can help reduce the number of asthma-related illnesses caused by air pollution.
Cost Benefits
EVs cost less to run than petrol cars, as electricity prices are usually much lower than the cost of petrol. Depending on the cost of electricity in your area, you could save up to $1000 a year on fuel.
In addition, there are often government rebates and tax credits available for purchasing an EV, which can reduce the cost of the car significantly.
Many EV manufacturers offer additional discounts for loyal customers, so you can save even more money when you purchase an EV.
The Future is Electric
EVs are the way of the future and more and more people are switching from petrol cars to EVs every day. The environmental benefits of owning an EV are just one of many reasons to make the switch. So why not say goodbye to the dinosaur juice and hello to Electri-Fi!
Energy5 provides end-to-end EV charging solutions for businesses
From incentives to funding, permits, installation and software, Energy5 is your trusted EVC partner.
Request a callback