How to Find Charging Stations and Avoid Range Anxiety
30 Nov 2022
•
5 mins to read
Find why the controversy of locating EV charging stations shouldn't stop you from buying an electric car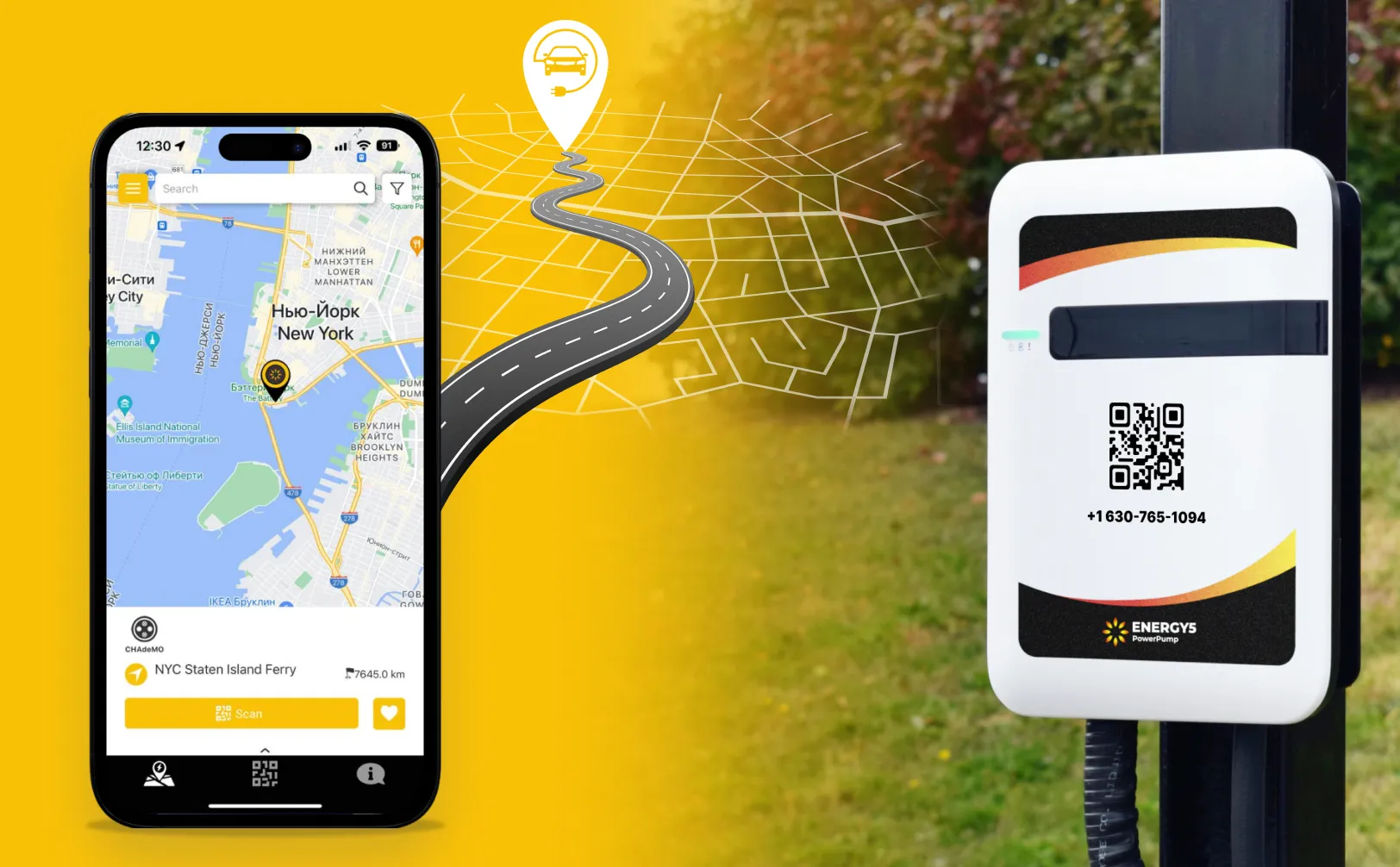 Summary:
Range and charge anxiety are the most frequent reasons why 58% of people don't buy an EV. Drivers experience psychological fears that they won't find charging stations on the road or that one charge will not be enough for their trip. These arguments are unfounded. EVs have improved their battery range, regenerative braking, and charging time. Drivers can find available chargers through apps, in-built navigation systems, online maps, and Roadtrippers lists.
Energy5 provides end-to-end EV charging solutions for businesses
From incentives to funding, permits, installation and software, Energy5 is your trusted EVC partner.
Request a callback
---
Do you get anxious whenever you have a long drive ahead and see the low fuel lights blinking on the dashboard? Probably not. Finding a gas station is never a problem, even in rural communities. But things look different when you drive an EV. You would imagine several alternative scenarios: What if I can't find charging stations on the road? What if my car stops, and I become stranded in the middle of nowhere? What if I can't reach my final destination with a single charge?
Experts call this phenomenon range anxiety or charge anxiety. According to the latest studies, 58% of people refuse to buy an EV because of range anxiety. But is it a major issue that should stop you from purchasing an electric car? We doubt that, especially when 82% of EV drivers said they would definitely repurchase an electric car in the future. This article will show how easily you can find electric car charging stations and forget about range anxiety.
The main reason for Range Anxiety: What if I don't find charging stations?
Every person considering buying an electric car has faced range or charge anxiety. Range anxiety is the fear that the car's battery range won't be enough for a single trip and will leave the driver stranded somewhere. Misconceptions like the lack of EV charging stations increase this nervousness and deepen people's fear of owning an electric car.
The moment you think manufacturers have found a solution to increase EVs' range up to 400 miles and get rid of range anxiety, another anxiety arises - charge anxiety. Drivers worry about how to find EV charging stations, avoid queues, deal with software and hardware, and other unexpected issues.
Charge anxiety, range anxiety, or other EV anxiety is a psychological barrier that stops drivers from leaving their "comfort zone" of owning an ICE vehicle. We are used to gas stations and the reliability of our regular cars. We are certain that there will be gas or petrol stations whenever we go. But don't you run the same risk with an ICE car of getting stranded somewhere with no fuel? We have become so used to this anxiety that we created a new one. And everything evolves around one single issue "How do I find EV charging stations?"
You might not even need to find charging stations - a single charge is enough
The latest EV models have a battery range far exceeding the original versions. Premium EVs like the Mercedes EQS can travel 485 miles, Lucid Air - 430 miles, and Tesla Model S - 405 miles, while more affordable EVs, on average, have a battery range between 160 and 280 miles.
Suppose you drive a Nissan Leaf with a 149 miles battery range. The Federal Highway Administration's latest data shows that Americans drive 39 miles per day. One charge should last a whole day and be sufficient for your travels. In case you go on a road trip - find electric charging stations and pin them on the route to avoid unpredictable situations.
You will find regenerative braking a surprising solution for your charging station anxiety
Regenerative braking is a mechanism used in EVs and PHEVs (plug-in electric vehicles) that recaptures the car's energy when working the brakes. Its main advantage is that the car stores kinetic energy in its batteries or reuses it immediately. Of course, this method will not increase your battery range substantially. But it can address the problem of range anxiety because your EV is smarter than you think. Regenerative braking can add extra miles and reduce the need to find emergency car charging stations.
Find out that your car can quickly get a full battery at charging stations
Charging your EV for 6 hours can hardly compete with fueling an ICE car in 3 minutes. The anxiety of waiting for the batteries to charge and find a free port is genuine, but the new Level 2 electric car charging stations can do the job in 2-3 hours. Even more, specialists don't recommend charging the batteries to 100%. The best way to prolong the batteries' lifespan is to keep it between 20%-80%. The solution for your range anxiety is obvious. Use DCFC for 15 minutes or a Level 2 charger for one hour. Grab a coffee, recharge your human batteries, and go back on the road.
Technology will find EV charging stations for you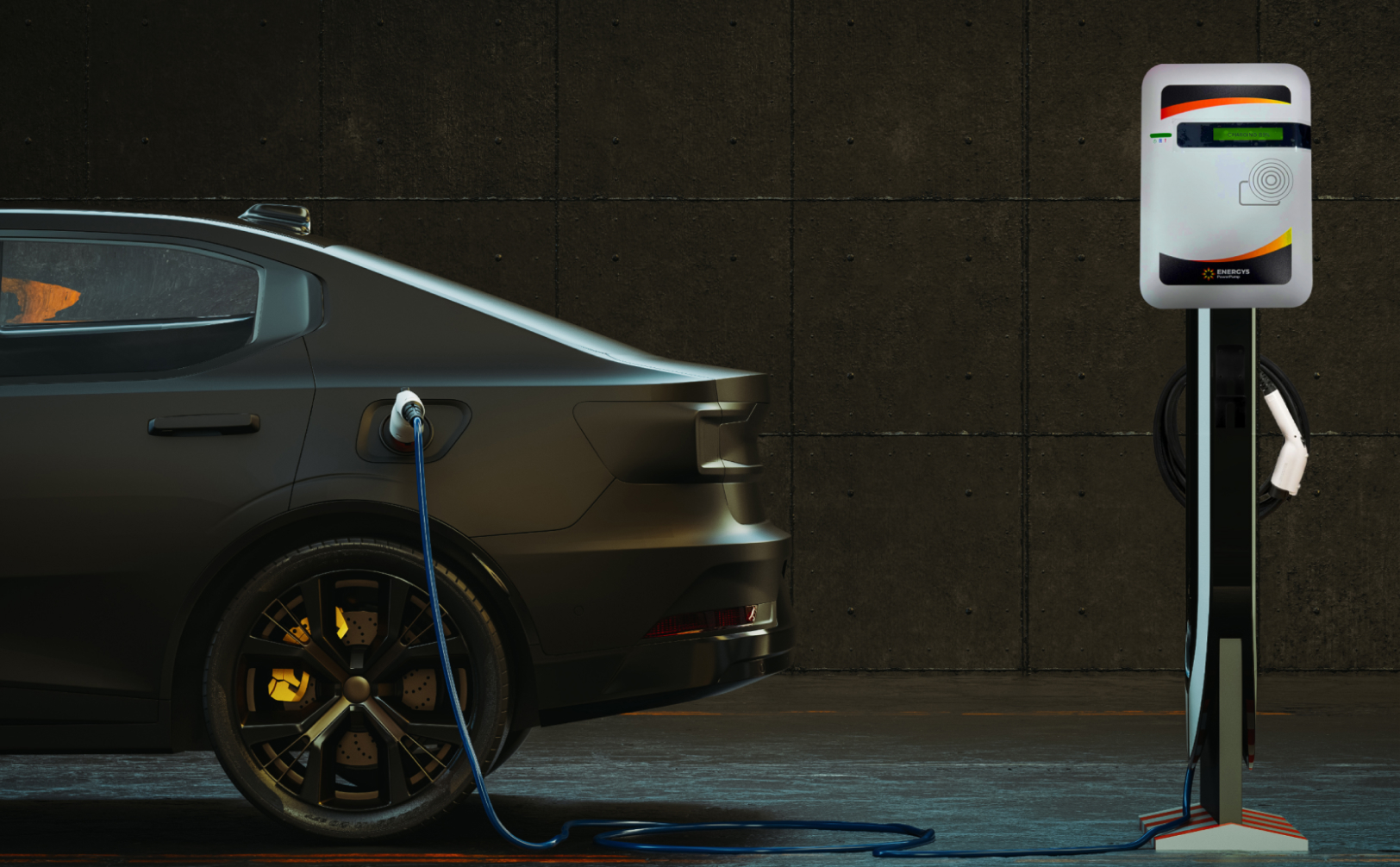 Forgotten are the days when you had only the option to charge your EV at home. Today, America has 53,000 charging stations scattered around the country, and 41,000 are Level 2 stations compatible with most EVs on the market. The chargers are connected and operated by private charging network companies for users' commodities.
Do you wonder why EV drivers should know this information? Many charging network companies partner with each other to facilitate electric car adoption. As a result, users can hop online using their smartphones and find electric charging stations that are closer and more convenient for their route. More EV charging stations equals less range anxiety.
You will be surprised to find that electric car charging stations are everywhere around you - at supermarkets, shopping malls, hotels, gas stations, restaurants, etc.
Online apps make charging stations visible to you
Digital technologies once again come to the rescue to improve our lives with apps for EV drivers. Their main feature is to help electric car owners to find available charging stations on the road. Using these apps is easy. The first step you have to do is to download it and register an account.
Once you have it all set, include your EV model and get the following advantages: visible maps with charging points, filters for choosing compatible EV chargers, the option to book a charger in advance and set its power output, the price list for remote payment, travel routes with pinned EV charging locations, current battery level scanning, charging time estimation, and many more.
The most popular apps in America are EVgo, Electrify America, Chargeway, Plugshare, and ChargePoint. Even though the Energy5 app doesn't have the same popularity as its competitors, our proprietary stations and software reflect the same features and advantages as other apps for EV drivers.
Bonus tips for locating electric car charging stations
What if you want to avoid paying for an EV charging network membership but still experience range anxiety? Don't worry. All EVs have in-built navigation systems. You can rest assured that your car will help you find EV charging stations on the route wherever you go because it cares about its owner. Do ICE cars do the same thing? We doubt it.
On top of that, there is always Google Maps. Type "EV charging stations" and search for available charging points near you. As Google has anything, it will provide you with the basic information about the chargers - the type of charger, connectors, charging speeds, etc. Another option for finding electric car charging stations is to download Roadtrippers lists. EV drivers save their road trips online and make them visible to other users. Why spend the time to plan your routes when you can find one already available?
Get advice
Did we manage to find arguments to ease your EV charging stations anxiety?
The mass media and the EV industry are full of misconceptions, and range anxiety is one of them. Ten years ago, this phenomenon was warranted and legit. Today, technological progress proves that you can find an electric charger everywhere in the country. Experts predict that America's charging stations infrastructure will grow annually by 36.9% and register a $49.14 billion market value by 2030. This expansion will achieve one of the most ambitious goals - only EVs allowed on the road.

With Energy5, an energy-efficiency company, the electric car transition is closer than you think. We have solutions to advance electric cars' battery range and address your fears. Make a step further, upgrade your business, collect an EV charging station profit, and help others fight their own range anxiety. Together we can build opportunities. Our advice - put away your unfounded fears and finally buy the electric car you've always dreamt about. And believe us, America has plenty of EV charging stations for you.
Get started