Let's Look at the Pros and Cons of Electric Cars: Is an Electric Car Right For You?
16 Mar 2023
•
6 mins to read
Electric cars have become the new "it" and people are flocking to them. It's no surprise why: electric cars can save you money on gas, they don't pollute the environment, and they have a host of other nifty features. But is an electric car right for you?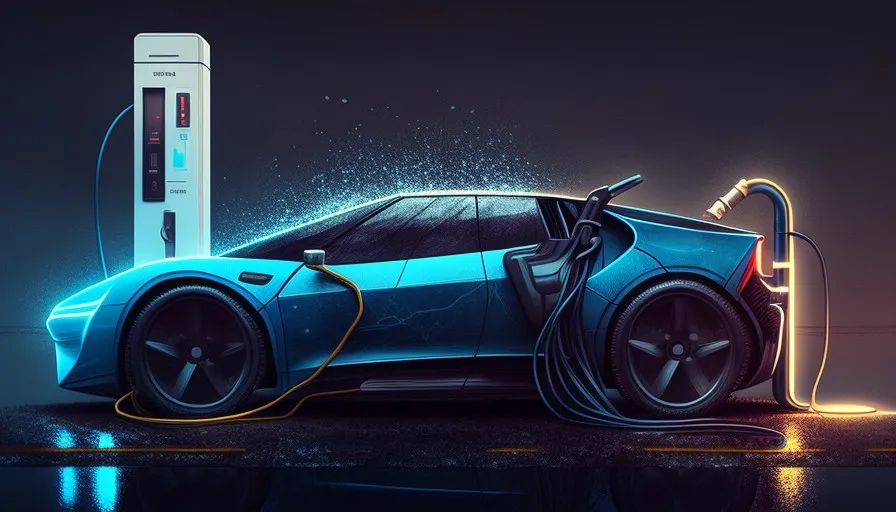 Summary:
Let's take a look at the pros and cons of electric cars.
Pros
Savings: With an electric car, you won't have to worry about buying gas anymore. As such, you can save a substantial amount of money long-term. Not to mention the tax breaks you can take advantage of in some countries that are encouraging people to go green.
No emissions: Best of all, electric cars don't pollute the environment. They don't emit any pollutants or greenhouse gases. This is both good for the environment and for your health.
Less maintenance: With electric cars, you don't have to worry about changing your oil, replacing spark plugs and other costly maintenance tasks. All you have to do is plug it in and you're good to go.
Amazing tech features: Electric cars come with all sorts of amazing features, from voice commands to assisted driving. You can even control some of your car's features from your smartphone, such as locking and unlocking the doors or setting the climate control.
Smooth driving: Electric cars aren't the only vehicles to feature electric motors. But they are the only ones to have been designed around the technology. This means electric cars are incredibly smooth to drive and you don't feel any jerking or vibrations that regular gas cars have.
Cons
Limited range: The biggest downside to electric cars is their limited range. Most electric cars can go up to 200 miles before they need to be charged, but if you're planning on taking a long road trip, you'd have to plan it carefully or suffer from a dead battery.
Expensive: Electric cars aren't exactly cheap. They can cost twice as much as regular gas cars, and the cost isn't going down any time soon. Even after buying one, you should factor in the costs of charging, electricity and other related expenses.
Finding charging stations: Speaking of charging, finding a charging station can be tricky. Many cities and states are building dedicated electric car charging stations, but outside of big cities, you might have a hard time finding one.
Slow charging: Electric cars are usually charged overnight and can take up to 8 hours to get fully charged. That might not be a problem if you're at home, but if you need to charge your car fast, you'll be out of luck.
Not suited for high speeds: Electric cars are great for city driving, but they don't have the same power as gas cars. If you're looking for a car that can take you up hills quickly and reach high speeds, an electric car isn't the right choice.
Conclusion
Electric cars have a lot of advantages and disadvantages, so you'll need to consider all the pros and cons before deciding if an electric car is right for you. If you're looking for a car that's inexpensive, environmentally friendly and packed with cool tech features, an electric car might be a good fit. But if you're looking for a car that can handle high speeds and long distances, a gas car might be a better choice.
Energy5 provides end-to-end EV charging solutions for businesses
From incentives to funding, permits, installation and software, Energy5 is your trusted EVC partner.
Request a callback