Afraid your business won't be visible to EV drivers?
2 Dec 2022
•
4 mins to read
Understand EV drivers' behavior and what motivates them to locate your business on top charging maps in the USA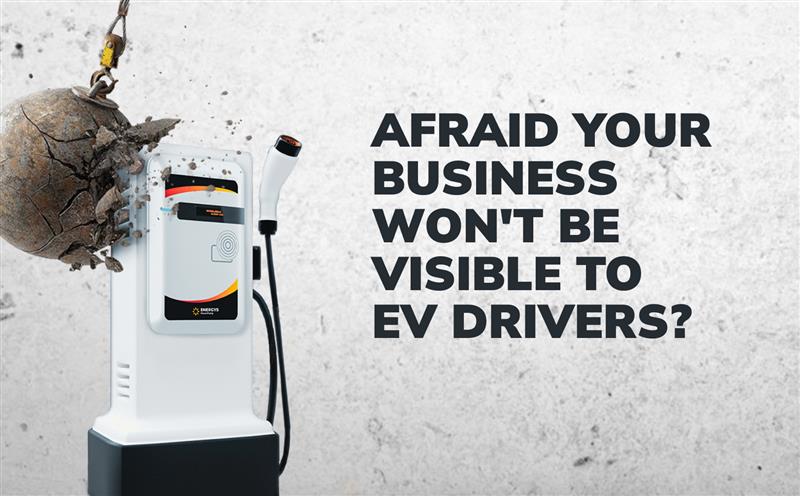 Summary:
Experts say that understanding current fueling behavior helps us predict how EV drivers choose a charging spot for their electric cars. After some experiments, psychologists have concluded that drivers prefer a more convenient, visible, and available location on the EV charging map and dwell by 20%-40% more on its premises while charging their cars' batteries. Pinning electric car chargers on public maps will impact EV technology acceptance by our generation. At Energy5, our experts offer turnkey EV charging solutions that help businesses boost their visibility and speed up EV adoption.
Energy5 provides end-to-end EV charging solutions for businesses
From incentives to funding, permits, installation and software, Energy5 is your trusted EVC partner.
Request a callback
---
Technology adoption takes time until it reaches the mainstream level, and EVs and EV chargers are no exception. Every person values their comfort zone because new market trends create uncertainty. And uncertainty creates anxiety, which stops people from buying an electric car and getting proof of its value. Some people remark that our country needs more electric charging stations but don't even consult a map to see if their conviction is valid.
How long do we have to fear new technologies and resist unfamiliar products? The turning point is closer when you think. The latest numbers show a 60% increase in EV sales, which proves that we've changed our mindset. We don't fear costs. We don't resist the electric car acceptance. We are ready to leave our comfort zone and embrace innovation. But we need businesses eager to help our country build the EV charging infrastructure. And businesses have to understand how to handle EV drivers, who are their potential customers and how to make their location visible to everyone on the roads.
Know these "fueling" patterns before pinning your electric charger on the map
People are familiar with regular cars and know they can find countless gas and petrol stations on every corner. Why shouldn't they be comfortable with their mobility when you can refuel your car even in the most remote locations?
The fastest way to sway a driver toward switching to an EV is to understand their fueling patterns with ICE cars.
When it comes to electric car charging stations, "fueling" and searching for a charger on the map becomes a challenge. Drivers are uncertain about how long the charging will take, and most important, what do they do in the meantime?
The "top off" fueling method
Pinning car charger points on a public map is a great opportunity to attract new customers by becoming ready to meet their charging behaviors. One typical behavior of ICE car drivers is to top off their gas or petrol tank whenever the gas needle lowers above its maximum level. Experts predict that EV drivers will soon adopt this model of charging their own vehicles. Drivers will locate your business and stop for a quick "top off" of their car's batteries while running errands.
The "pump upon need" fueling method
The second pattern of fueling ICE cars is "to pump upon need," and this usually happens when gas lights turn on - the main anxiety trigger for EV drivers. Range and charge anxiety is why many people refuse to buy electric cars or prefer to charge at home overnight. Psychologists analyzing driving patterns expect EV drivers to adopt the same fueling "pump upon need" method more often and get a full charge at public locations. Once you put your chargers on top electric car charging maps, drivers will stick around longer at your business to charge their EV batteries.
Behavioral patterns that shape car charger preferences on map
One of the most recent surveys regarding EV charging has shown that people spend only 5% of their day driving and the other 95% in parking. So what is the fuss about the lack of electric charging points on the map? Drivers form specific daily patterns that suit their lifestyle and driving style. Once they switch to EVs, they reserve the same preferences and hope to find an EV charger that fits more needs than just its particular location on the map. Electric car drivers look for the following:
Convenience,
Economic value,
Availability,
Variety,
Visibility.
The convenience of finding car charger points on the map is the number 1 priority.
Our psychological mindset constantly sets barriers that stop us from buying EVs. Until we have at least one charger for every 15 miles of road, we will drive our convenient ICE cars. But here is the other side of the coin. We already have EV drivers, and they already need EV chargers. And convenience dictates EV drivers' behavior.
People who drive EVs plan their daily trips around businesses that have chargers on their premises. If they have a long-distance drive, they highlight every car charger on the map. They eat at restaurants where they can charge. They book hotels that have chargers. They shop for groceries or have fun at locations that provide EV chargers. Installing electric car stations for drivers to charge batteries and pinning your business on the map will definitely make your place visible to customers.
Visibility boosts the time EV drivers spend at your location.
Several experiments in New York, California, and other American states have shown impressive results regarding EV drivers' behavior. A regular ICE car driver spends 22 minutes while parked, and an EV driver spends, on average, 72 minutes while charging their electric car. Even more, the dwelling time grows if the business provides loyalty rewards, subscriptions, Wi-Fi, coffee, gym, or more amenities for their clients. If businesses register their EV charging stations on Google Maps, they automatically improve visibility and increase overall the customers' dwelling time by 20%-40%.
Energy5 will make your business visible to EV drivers.
The phenomenon of social proof dictates how people adapt to new things. The higher the number of EV drivers and electric charging stations on the map, the higher the acceptance level from society.
Businesses are the ones that have the mission to educate new driving patterns and make EV chargers visible to people on the roads.
At Energy5, we strive to become your reliable partner by providing turnkey EV charging solutions. Forget paperwork, purchase, installation, incentives, hardware, software, and other issues. We are here to help you navigate through all the available information and guide you with our expertise.
We add your business and charging stations to top EV maps, including Google Maps.
Installing an EV charging station is just half of the job. Making it visible and accessible to everyone is the essential part. Our experts will pin your location on the top 5 charging maps - Chargemap, ChargeFinder, Chargeway, PlugShare, and Google Maps.
These EV charging networks allow users to see your location, choose the charger type, set charging speed, browse tariffs & payments, make reservations, and benefit from many other features. We have prepared an online calculator to give you a clearer picture of your future EV charging station profit. Remember that your actions speed up EV widespread and generate consistent revenues for your business.
We are facing businesses' fears of the unfamiliar.
EV drivers have a lot of fears that impact their charging behavior, but businesses have their own challenges. In the world of EV chargers, company owners and managers fear the unknown area of rebates and incentives. Finding a program, applying, and getting incentives is daunting. That's why Energy5 will help you get electric car incentives that perfectly fit your business needs. Just imagine how many car charging points you can add to EV charging maps if incentives can cover up to 90% of expenses. The more chargers you add to your business, the more visible you become to EV drivers.
Get started
Be a role model for EV drivers by setting an example worth following
We might try to resist technical adoption, but the future is nearer when we think. Today, our generation is the one who dictates the turning point of the EV transition and sets bigger goals and missions for others to follow. We must do our part for the environment and help our clients follow the same lead.

Partner today with an energy-saving company that cares about its actions - Energy5. Together we can achieve significant long-term objectives and safeguard a clear path to the future for your business.
Contact our experts