Public EV Charging Stations: Trend, Business, or Environmental Protection?
2 Dec 2022
•
5 mins to read
True or False: Americans go public with statements about helping our country to build the EV charging station infrastructure, but their inner motives tell another story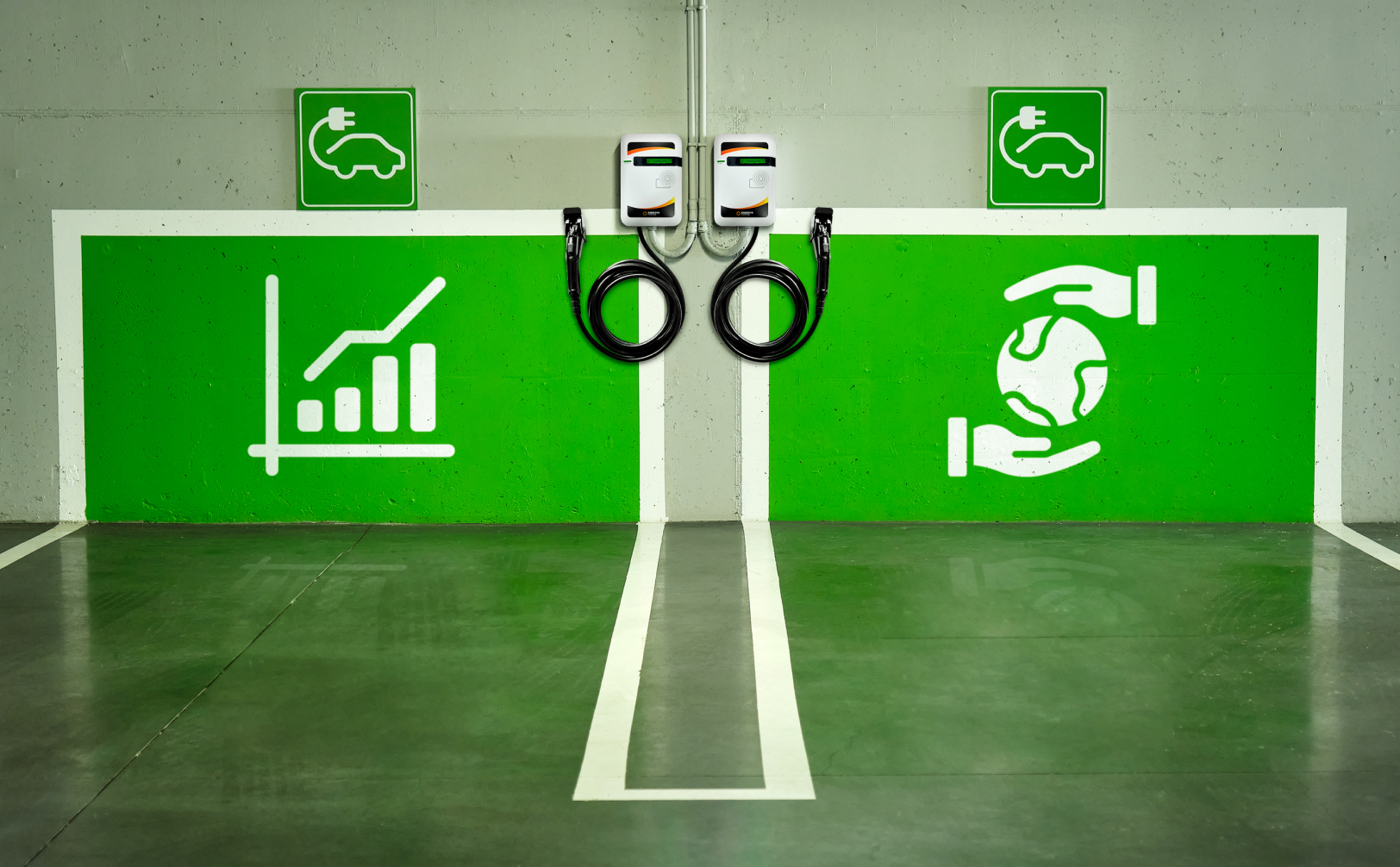 Summary:
Electric cars have become mainstream, and businesses seize the opportunity to install public charging stations to speed up EV adoption. Companies say they purchase EV chargers because they care about the environment, but there are more reasons for their actions. Some do it because it's trendy, while others see it as a great business opportunity for making money. We have established that public charging stations come as an all-in-one package for businesses, even if each company follows its own goals and intentions. Electric car chargers bring additional revenue, promote energy efficiency, and align with the public EV trend obsession.
Energy5 provides end-to-end EV charging solutions for businesses
From incentives to funding, permits, installation and software, Energy5 is your trusted EVC partner.
Request a callback
---
Every conscious American is eager to help our country achieve political, economic, and social goals whenever asked. Now more than ever, citizens strive to answer another call and become energy efficient. Each banner, news article, and social media post speaks at length about decreasing energy expenses and going green for our environment. We may not have thousands of dollars to spare for environmental activism or scientific innovation, but starting small can bring significant results.
The most accessible way to promote energy-efficient solutions is to drive an electric car. In the first quarter of 2022, EV sales soared to 60% and hit a new record, while the third quarter registered a number of 200,000 sold electric cars. With so many EVs on public roads, expanding the construction of electric vehicle charging stations is a priority - and Americans are once again ready to be helpful. But here is the tricky question. Do we choose to drive EVs and upgrade our business with charging stations because it's trendy and profitable, or do we really care about our environmental impact?
The public trend of installing electric car charging stations
People have long considered driving an EV to be fancy and showy, a sign of exclusiveness and wealth. But recently, things have pivoted. Statistics show that 36% of Americans plan to buy an electric car, and the other 35% seriously consider this option. The EV trend touched every household in some way because 44% of people saw electric vehicles in their neighborhoods.
Unsurprisingly, the EV trend touched every business as well. Around 61% of public surveys show that people hesitate to buy an electric car because of charge anxiety - the fear that they won't find charging stations on the road. Multiple companies purchase and install public electric vehicle charging stations on their premises to allure and turn EV drivers into their customers. And it works.
Public Charging is no longer an issue, with more than 140,000 EV charging ports at stations.
There are currently 140,000 charging ports in the USA, of which 56,000 are public EV charging stations. The Biden Administration has a five-year plan to invest $7.5 billion to build a national network of 500,000 EV stations, but the private sector also wants to do its part. Hotels, restaurants, gas stations, health institutions, gyms, etc., install chargers to become "trendy." Why invest money in marketing strategies when you can get visible on EV networks and have an extra option of advertising your products to new customers?
"My business competitors have public charging stations. Why shouldn't I?"
It's little wonder that business owners borrow ideas from their competitors. As the famous quote says, "The grass is greener on the other side." When everyone around you installs EV chargers, it's easy to assume you need them too. You want to take advantage of the trend. And why shouldn't you?
Purchasing and installing EV chargers have many benefits for a business, such as getting new customers, an extra source of income, visibility, a better reputation, sales increase, and many more.
The first conclusion we can establish at this point is that public electric car charging stations are trendy but still remain a good business model for making money.
Don't be ashamed to admit in public - EV charging stations are a profitable business
We might create and run businesses for better purposes and bigger missions, but our first goal is always the same - we want to make money. Purchasing and installing electric car charging stations is a great opportunity to get a new revenue stream, and many companies seize this chance. Although DCFC (Level 3) chargers are expensive and Level 1 are too slow for public use, Level 2 charging stations are perfect for any business. One charger can bring up to $2,000 monthly and significantly improve profits. On average, installing one charger costs between $1,200-$6,000, but businesses know that they have an excellent ROI index and other advantages.
How do EV chargers make money?
General fact - electricity is not free. Customers who stop at any business pay to charge their cars. As charger owners, companies have the liberty to set the price they like, be it a fee per hour, per kWh, per session, or a combination of the above. Businesses add the markup and estimate the potential electric car revenue from each station. Even more, installing public electric car charging stations bring indirect revenue. What can be better than selling more products and services to people who wait for their cars to charge?
EV incentives can cover up to 90% of the public charging station's cost.
A business is not a proper one unless the owners constantly search for ways to save money. The first thought once someone reads, "Level 2 charger costs between $1,200 and $6,000," is, "No way I'll spend this money on a charger." As usual, our country has planned everything for its citizens.
Since EV adoption is a top priority for achieving zero carbon emissions by 2050, America invests billions in EVSE infrastructure, incentives, and tax grants.
Some public electric car incentives can cover up to 90% of EV charging station purchase and installation costs. Companies like Energy5 can help with EV incentives applications by offering turnkey EV charging solutions. Now, this seems like a business plan worth pursuing.
Contact our experts
The public reason behind EV charging stations - Environment Protection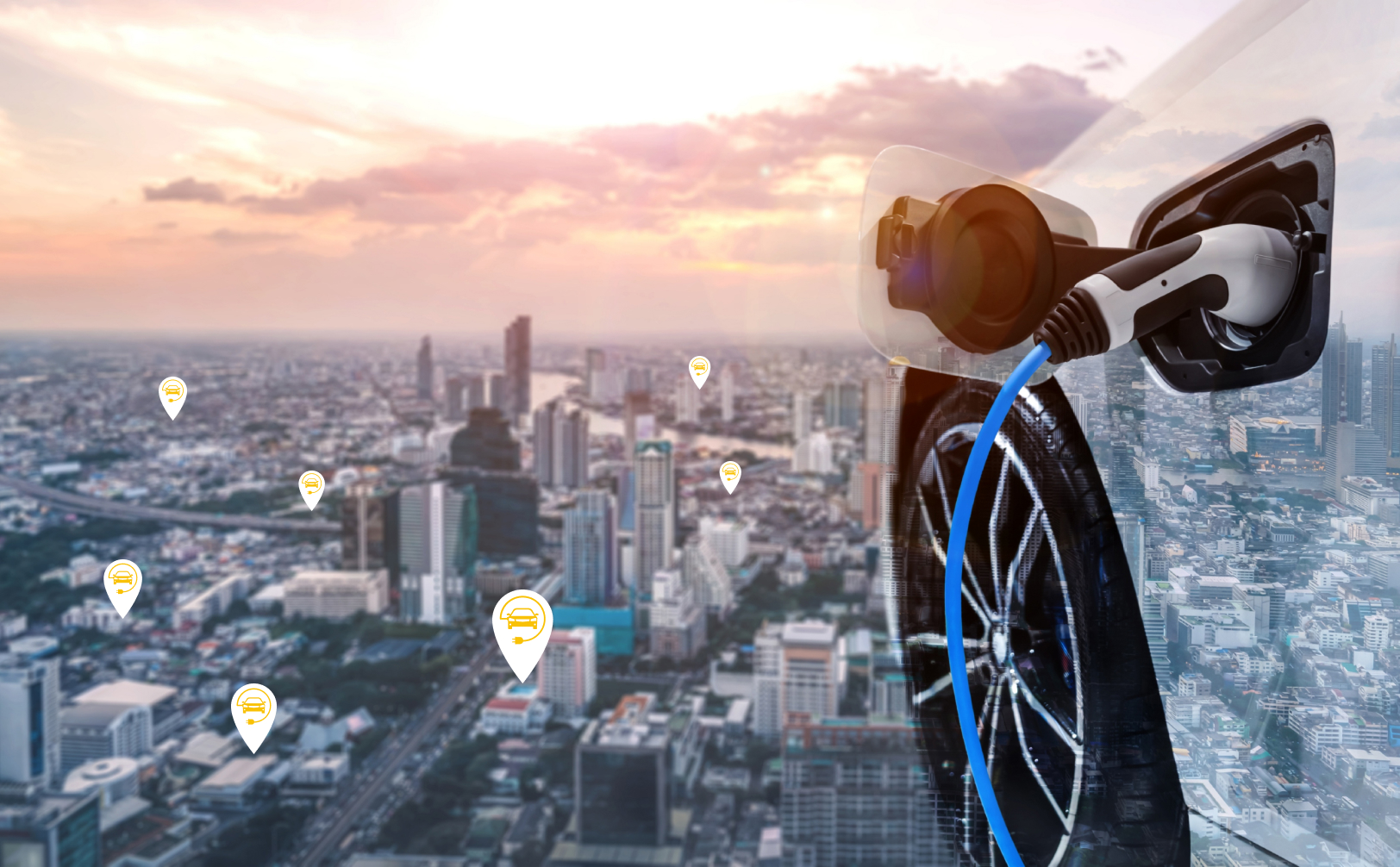 The question still lingers in our minds - do people install chargers because they want to make money, or do they care about their energy efficiency and our environment? Installing EV charging stations seems like an easy way to speed up EV adoption.
Electric cars have zero tailpipe emissions. EV manufacturers have improved the battery production efficiency to reduce their carbon footprint and plan to use eco materials for future engineering processes. Some states power their public charging stations from renewable energy sources, which have zero effects on our environment. The benefits of installing an EV charger are obvious.
More EVs need More Public Charging Stations
We will fulfill the Net-Zero protocol only by following clear-defined strategic plans. In the next 5 years, the USA has to add 500,000 charging stations to the national network. Expanding the EV charging infrastructure requires many resources, and businesses take advantage of rebates and electric car incentives to provide the necessary resources. This partnership between public agencies and private companies establishes the foundation for building the electric car charging stations infrastructure.
The first step to growing an energy-saving company with EV chargers
Every business owner knows you don't become green, sustainable, and energy-efficient overnight. The process can be daunting and full of obstacles, but the results are worth it. That's why businesses start with the most obvious solution by providing chargers for EV drivers. Companies are proactively grabbing the chance to transform our mindset toward a productive energy efficiency partnership. They are the first to create sustainable jobs, add renewable energy sources, reduce their carbon footprint, install EV chargers, and communicate these priorities to people. The latest survey from Forbes shows that 92% of customers trust environmentally conscious brands. This is what we call a win-win situation.
The public's answer to our True or False statement about EV charging stations
The future of EVs is closer than you think. Sooner than later, everyone will drive noiselessly on the roads and need more EV chargers to speed up America's EV adoption plans. Whether you care about our environment, consider it a trend, or want additional income - installing public EV charging stations and EV charging software is a great solution for a business.

With Energy5 and our energy-efficient solutions, you have a chance to do it today and get an all-in-one package: a profitable, trendy, and sustainable business. We create opportunities for you, and you create opportunities for others. Let's build energy-saving solutions for everyone with a reliable and long-lasting partnership.
Get started