Should You Go Electric? Let's Look at the Pros and Cons of Electric Car Engines
16 Mar 2023
•
9 mins to read
It's true, electric cars are making a splash in the automotive world. But before you jump on the electric car bandwagon, you need to understand the benefits and drawbacks of electric car engines. So, let's dive in and check out the pros and cons of electric car engines!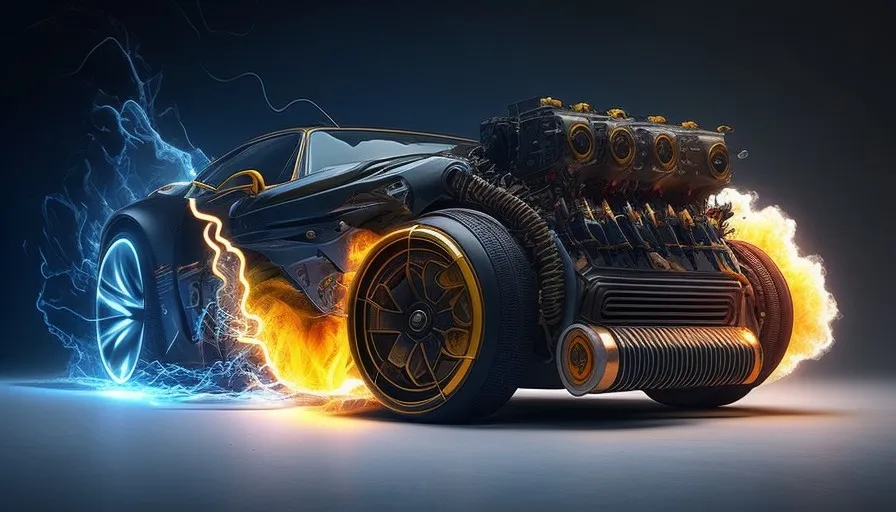 Summary:
Pros of Electric Car Engines
Reduced emissions: Electric cars don't use fuel, so they don't produce exhaust emissions. This makes electric vehicles much more eco-friendly than conventional cars.
Lower running costs: Running costs for electric cars are much lower than for regular cars. This is because electric cars require less maintenance and running them is cheaper than running a gas-powered car.
Quiet operation: Electric cars are much quieter than regular cars. This makes them an excellent choice for people living in urban areas, as they don't produce as much noise as regular cars.
Acceleration: Electric cars tend to have a higher power-to-weight ratio than gas-powered cars, so they can accelerate much faster than regular cars.
Cons of Electric Car Engines
Limited range: The range of electric cars is limited by the amount of energy stored in their batteries. This can be a major issue when travelling long distances.
High purchase price: Electric cars tend to be more expensive than regular cars, as they are more technologically advanced.
Long recharge times: Recharging an electric car battery can take several hours, depending on the vehicle and how much charge the battery needs.
Limited availability of charging stations: In many parts of the world, there are not many charging stations available, which makes charging an electric car difficult or even impossible in some areas.
The Bottom Line
Electric car engines have a lot of advantages, but they also have some drawbacks. Before making the switch to electric, it's important to consider all of the pros and cons carefully. Electric cars can be a great option for those who want to reduce their environmental impact, as they produce no exhaust emissions. They can also be a good choice for those who want to save money, as running an electric car is cheaper than running a regular car. However, electric cars do have limited range and often take longer to recharge than regular cars, so they may not be suitable for everyone. Also, it's important to consider the availability of charging points in your area. This can be a deciding factor for some people, as electric cars will be much less practical if charging points are not widely available. Ultimately, only you can decide if an electric car is right for you. Take the time to research and understand the pros and cons of electric car engines and make an informed decision.
Energy5 provides end-to-end EV charging solutions for businesses
From incentives to funding, permits, installation and software, Energy5 is your trusted EVC partner.
Request a callback