The Pros and Cons of Purchasing a New Small Electric Car
16 Mar 2023
•
6 mins to read
Since the rise of electric vehicle (EV) technology, the race to own a new small electric car has been on. And why not? These classy and sustainable cars are known for their fuel-efficiency, power and affordability. However, the process of buying a new small electric car isn't as easy as it sounds.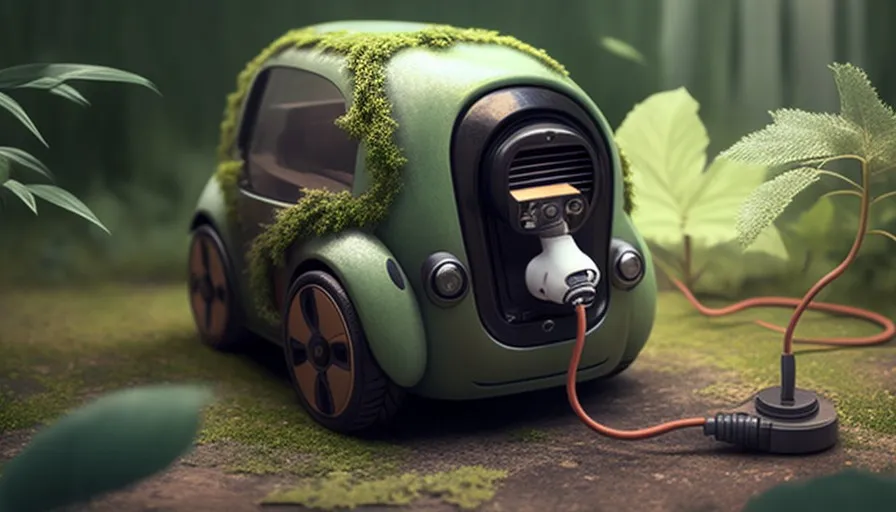 Summary:
There are a few key considerations that need to be taken into account before making a decision. Let's take a look at the pros and cons of buying a new small electric car.
Pros
Environmental Benefits: Small electric cars are powered by clean electricity, so you won't be relying on fossil fuels for transport. This significantly reduces our carbon footprint and helps promote cleaner air quality.
Cost: The initial cost of buying a small electric car may seem intimidating, but the savings on gas over time will add up. And with the rise of electric vehicle subsidies, you may even be able to cover some of the cost with money from the government.
Advanced Technology: Nowadays, small electric cars are equipped with advanced technological features. These features range from smart displays and comfort features, to automatic emergency braking and adaptive cruise control.
Performance and Reliability: Small electric cars are vastly more reliable than traditional combustion engine cars, with fewer breakdowns and less maintenance. They also offer better performance, with accelerations up to 0-60 mph in just 7 seconds.
Cons
Higher Upfront Cost: Small electric cars are more expensive than their gasoline-powered counterparts, due to the high cost of batteries. The cost also goes up depending on the range of the car, with longer ranges costing more.
Infrastructure: The infrastructure for electric cars is still not completely developed, which means that you may be limited in the places you can commute to. You may also have to pay for charging fees at certain establishments. However, as the infrastructure continues to develop, this problem should diminish.
Battery Life: The battery life of small electric cars depends on the range and how you drive. It is important to understand the car's battery range before you commit to buy it. Most manufacturers recommend battery replacements after 8-10 years, due to their high cost.
Limited Selection: The selection of small electric cars is still relatively limited compared to the selection of gasoline cars. This may limit your options in terms of performance, design and features.
Key Takeaways
Small electric cars offer environmental, cost and performance benefits.
They come with a higher upfront cost, but will save on gas over time.
Infrastructure is still limited, and batteries require replacement after 8-10 years.
The selection is still relatively limited compared to gasoline cars.
As the electric vehicle industry continues to grow, so does the number of people choosing to purchase a new small electric car. And while it may come with its fair share of pros and cons, electric cars are the way of the future. With the right research, you can be sure to make the most out of your new small electric car purchase.
Energy5 provides end-to-end EV charging solutions for businesses
From incentives to funding, permits, installation and software, Energy5 is your trusted EVC partner.
Request a callback