We work - you profit. Meet our EV charging solutions for businesses
2 Dec 2022
•
4 mins to read
DIY sounds enticing, but hiring EV charging experts is a better solution for your business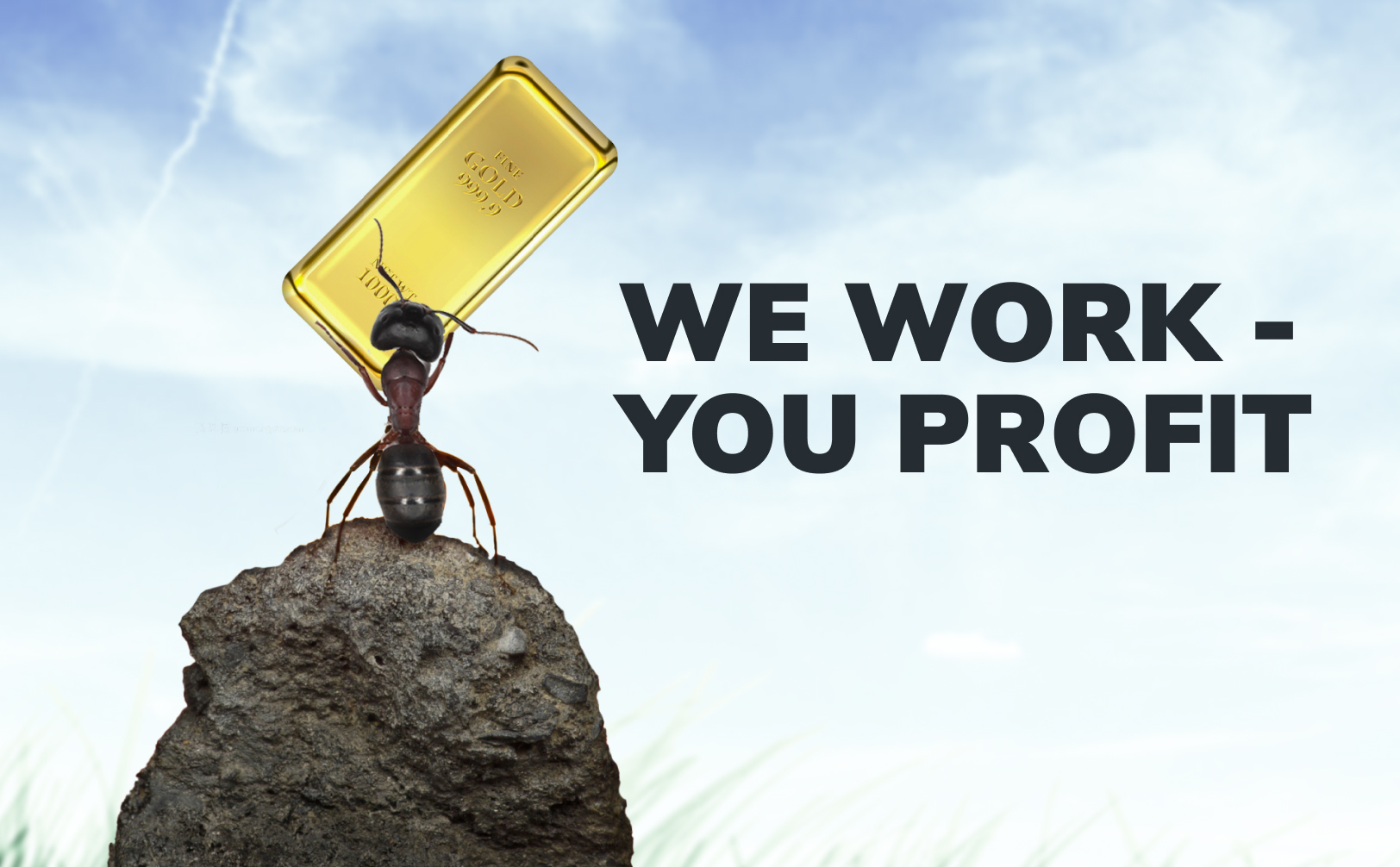 Summary:
Being a business owner means having multiple daily tasks to manage and control, especially if you decide to start a car charging business. Hiring experts to achieve various objectives can reduce the risk of making unrepairable mistakes. Our Energy5 EV charging experts help you save time & money, see the big picture and receive valuable feedback at any project stage. We outline our partnership in 4 steps, starting with the initial drafting of the project, equipment procurement, incentives application, and finishing with installation and management software connection. An EV station is more than just a profitable business - it's an energy-efficient trend worth following.
Energy5 provides end-to-end EV charging solutions for businesses
From incentives to funding, permits, installation and software, Energy5 is your trusted EVC partner.
Request a callback
---
You might have started your business alone, with ambition and passion. Or you might have started with a great idea and hired people who have made them work. Either way, you are an expert, a great entrepreneur, a lawyer, an architect, a designer, or an accountant, but doing it yourself is daunting and exhausting. Just imagine how many mistakes you could have avoided in the first place if you had hired an expert from the start.
Almost 59% of businesses said outsourcing or hiring an expert benefited their work. If you are thinking about starting an EV charger business, now is the time to meet Energy5.
The benefits of hiring experts to install an EV charging station for US companies
You have to complete an exhaustive task list if you want to upgrade your business with an EV charging station. But where do you begin: choosing a manufacturer, buying the equipment, getting permits, applying for EV incentives, or hiring electricians? Outsourcing these responsibilities to professionals with years of expertise will benefit you in many ways.
Help you avoid mistakes.
Installing a charging station is a profitable business. But as it turns out, it's only profitable if you know every detail and specification of this industry. You might make mistakes like choosing the wrong electric car charging points for your type of business, spending too much on the equipment, or missing rebates and incentives deadlines. You can overlook multiple technicalities, and these mistakes can damage the company's future. Hiring experts will help you avoid common problems and deliver the best tailor-made solutions.
Help you save time and money.
Every business mistake can result in financial expenses or loss of valuable time. In this case, an expert will make the project plan for you and outline every stage with clear-defined steps. They will ensure your company adds a new revenue stream that brings steady profits from the electric car charging station installed at your business. They handle the paperwork, purchase, permitting, installation, budgets, workers, etc., and do the job faster. In the end, you are the one who benefits from saving money and time that otherwise would have affected your business flow.
Experts are like psychologists - available 24/7 with answers to every problem or question you have.
Help you see the big picture.
People need to pay more attention to the business potential of an electric car charging point. Sometimes they can define short-term goals, such as getting a quick profit increase, but they need help to see the bigger picture. For this reason, an expert usually presents data and knowledge to back up their statements about electric charging stations for the business. They provide a long-term project plan and analyze how fast the EV infrastructure changes and how this fact affects your EV chargers. Do you need to upgrade your chargers in the next 5 years or buy new ones? An expert answers every question for you.
Help you receive valuable feedback.
Go-to consultants don't just install electric car charging stations for business and leave. They deliver assistance during the whole process of managing and monitoring the stations. Experts give valuable feedback on operating your chargers efficiently, setting tariffs and payments, solving any maintenance issues, and more.
Energy5 works, and your electric car charging business profits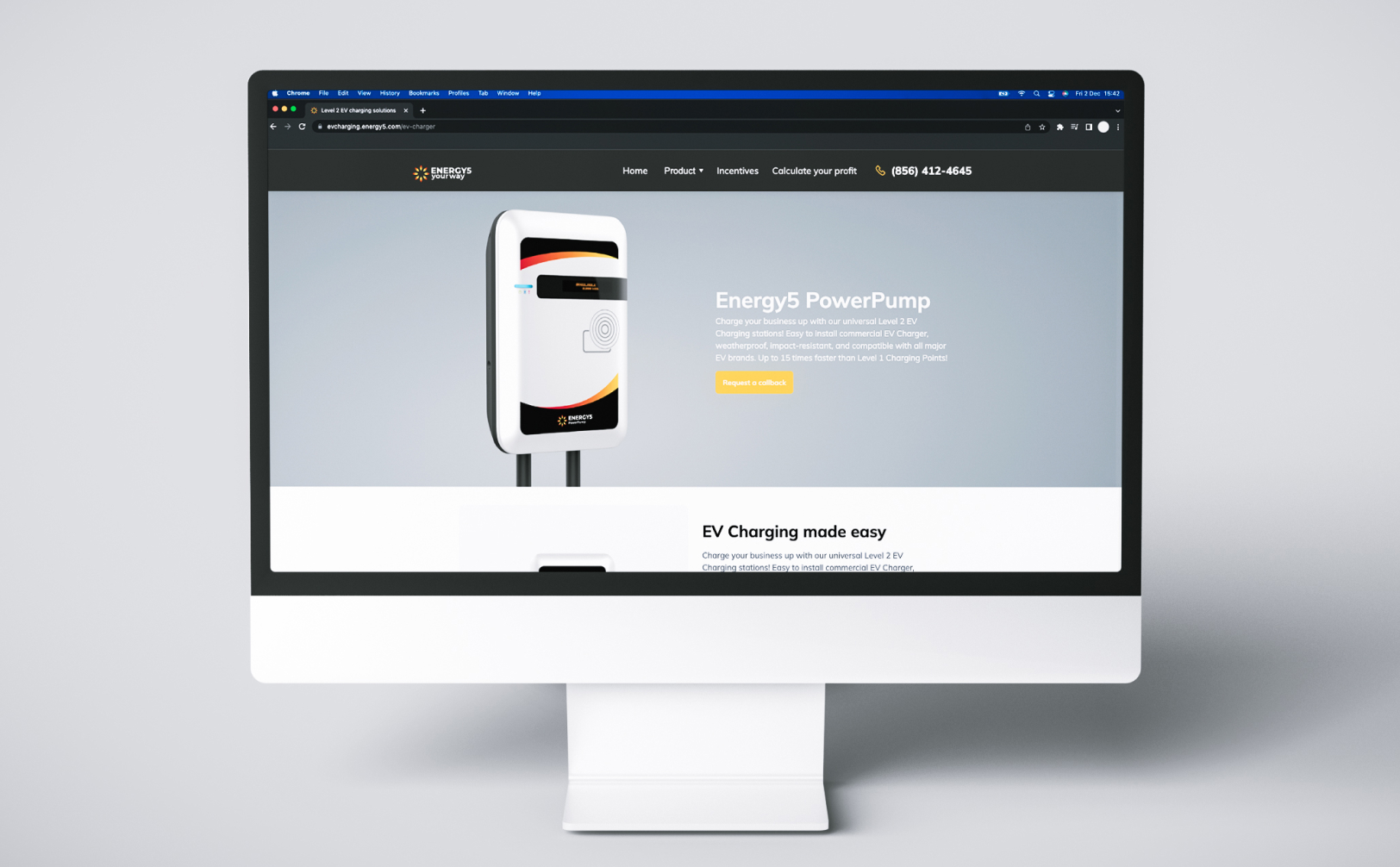 You get more than just experts with Energy5. We create a trustworthy partnership. Every team member from Energy5 works by high standards because that's what experts do. It's time to upgrade your business, attract more customers who own an electric vehicle and make them use your charging stations. Let us show you what to expect from our partnership.
Step 1.
Our first goal is to outline the stages of our collaboration in installing an EV charger for your business. Energy5 experts will schedule an online meeting and provide all the necessary details. We will analyze your business potential and the objectives of your EV charging stations. Our experts will explain all the advantages, business opportunities, rebates and incentives, hardware, software, and other technical information. Our team is prepared to contact you as often as needed.
Step 2.
Once you commit to installing an electric car charger, our team travels to your location and proceeds with the next steps. They gather your site information, such as your type of facility, charging location type, parking type, electric service scenario, etc., take all the measurements, and draft the project. They will choose the most compatible EV station for your business needs and draw up a contract.
Step 3.
In the next step, we apply for local or state incentives that can cover up to 90% of electric car charging points costs for your business. Receiving EV incentives is the heart of the project because it decreases the final price of your electric car charger. Even more, Energy5 provides a 12-month financing option with 0% APR to help you cover the remaining 10% of the costs. The conclusion is simple - our team installs an EV charging point for your business with minimal investments.
Step 4.
After we receive the electric car incentives approval, it's time to get to the fun part - the installation process. Our expert gets all the necessary permits and completes the on-site work. We connect a handy and straightforward software platform for desktop and mobile users, where you manage your EV charging points and make the necessary adjustment for your business. Our team will show you the software features and teach you how to operate remotely your electric vehicle app for charging stations without interfering with your usual business tasks. And remember, once we finish our job, we don't leave you alone. Whatever you need regarding your car charging business, our experts will constantly support you.
Get advice
Set an energy efficiency trend for your company
Getting electric car charging points for your business is an opportunity of making money and becoming an energy-efficiency company. We should be responsible for our actions and strive to reduce our carbon footprint in every part of life, whether at home or work. If it's not enough, and we can ensure you that it's never enough, we have an important goal of educating anyone else, including our customers, about the consequences of our actions.
Be a part of the sustainability trend with Energy5. Maybe installing an electric car charger for your business feels like something insufficient for our environment, but believe us, it's not. Small steps lead to great achievements. Set the trend of energy efficiency today and help the generations of tomorrow.
Contact our experts